Welcome to Chakra Rox! Your home for quality products designed to connect with your best, true self through the use of chakras and crystals/stones/rocks for your highest healing and highest good.
Chakra Rox is a featured contributor in Redfin's article, "The Ultimate Guide to Using Crystals for the Home." See Chakra Rox tips for using crystals in the office!
When I was young, my mother and I found comfort and strength in the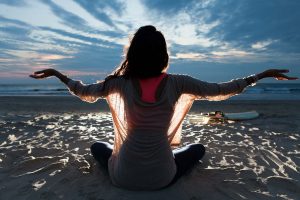 power of crystals, stones and nature. Having passed February 2019, this site and the business that it supports are my dedication to my Mom and the open-mindedness that she shared with me and so many others.
A Reiki Master, I place love and intention (as well as Reiki energy) in every item offered. With every purchase, we hope to spread the light of love, guidance and healing through the use of natural stones, crystals and gems in conjunction with alignment and balancing of the chakras for the highest good and highest healing for our family of customers and their loved ones.
To keep it easy and convenient, we offer all Chakra Rox products on Amazon. Our products are packed with care and delivered right to your door.
Kiffin Potts-Brown is the owner and a Certified Reiki Master/Teacher and Member of the International Association of Reiki Professionals (IARPReiki.org). She personally Reiki charges each Chakra Rox item.
Chakra Rox is a brand/division of DK Exchange, LLC. DK Exchange is a 5-Star Seller on Amazon. 
New: I'm offering remote Reiki Services as well as in-person sessions in Trinidad, CO. See more at ReikiByKiffin.