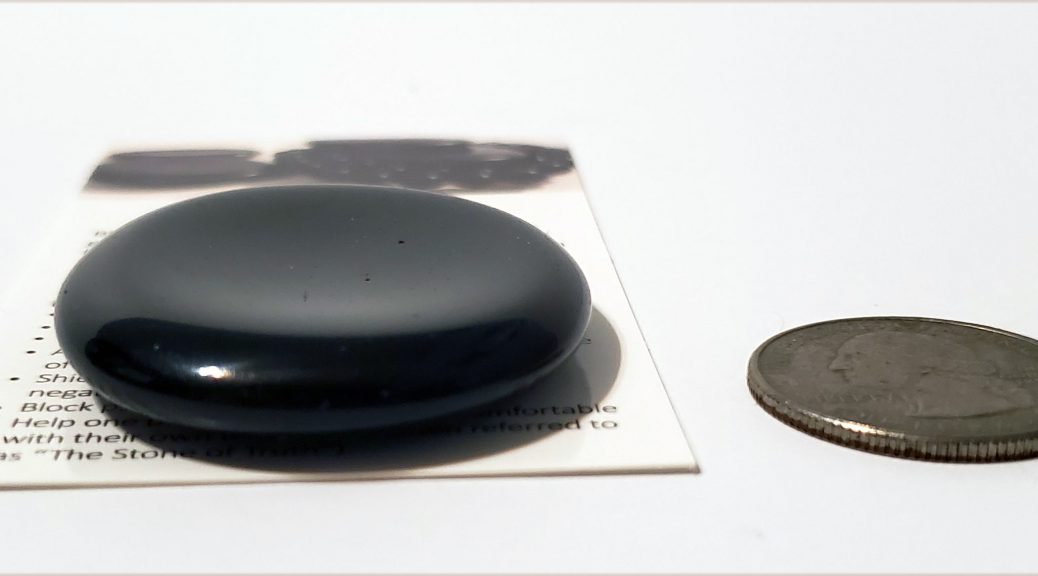 Black Obsidian Worry Stone – Reiki Charged Crystal
Black Obsidian Worry Stone – Reiki Charged Crystal
Shield yourself or loved ones from negativity with this beautiful Black Obisidan worry stone, a naturally occuring volcanic glass formed into an extrusive igneous rock. Known for absorbing negative energies, Black Obsidian is associated with supporting forgiveness, freeing negative emotions, aligning one's emotional state, helping one becoming aware of and comfortable with their truths, and soothing grief. It helps to balance the Root Chakra.
In addition to use with Reiki and other alternative healing modalities, worry stones are shown to assist with anxiety and ADHD. Each worry stone has a smooth groove down the middle of the stone that offers a soothing effect when rubbed with the index finger and thumb. Each fits nicely in the hand as well as most pockets. So, it's easy to carry along for those days when you need a little extra support.
Worry Stone size: 50x40x10 mm. Note: Because these are natural stones each worry stone's color, design, patterns will vary from photo shown. Includes info card with a detailed description of Black Obsidian properties.
Each worry stone is cleansed, charged and Reiki charged by a Reiki Master. Note: Coins shown are for size reference only and are not included.

See more about Worry Stones here.