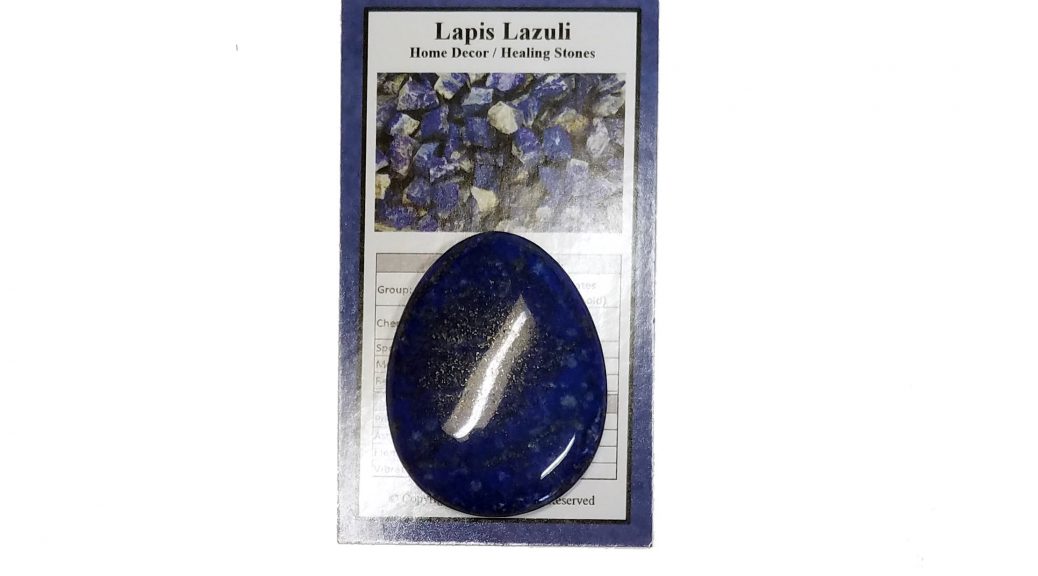 Lapis Lazuli Worry Stone For Mental Clarity
Lapis Lazuli Worry Stone For Mental Clarity
Support your mental clarity, creativity and intuition with intention with this Lapis Lazuli worry stone provided by Chakra Rox. Place this beauty in your pocket or next to your bed for assistance with creativity, self awareness, verbal expression and more.
In addition to use with Reiki and other alternative healing modalities, worry stones are shown to assist with anxiety and ADHD. Each worry stone has a smooth groove down the middle of the stone that offers a soothing effect when rubbed with the index finger and thumb. Each fits nicely in the hand as well as most pockets. So, it's easy to carry along for those days when you need a little extra support.
Worry Stone size: 1 3/4″ X 1 5/8″ X 3/8″. Note: Because these are natural stones each worry stone's color, design, patterns will vary from photo shown. Includes info card with a detailed description of Lapis Lazuli properties.
Each worry stone is cleansed, charged and Reiki charged by a Reiki Master. Note: Coins shown are for size reference only and are not included.