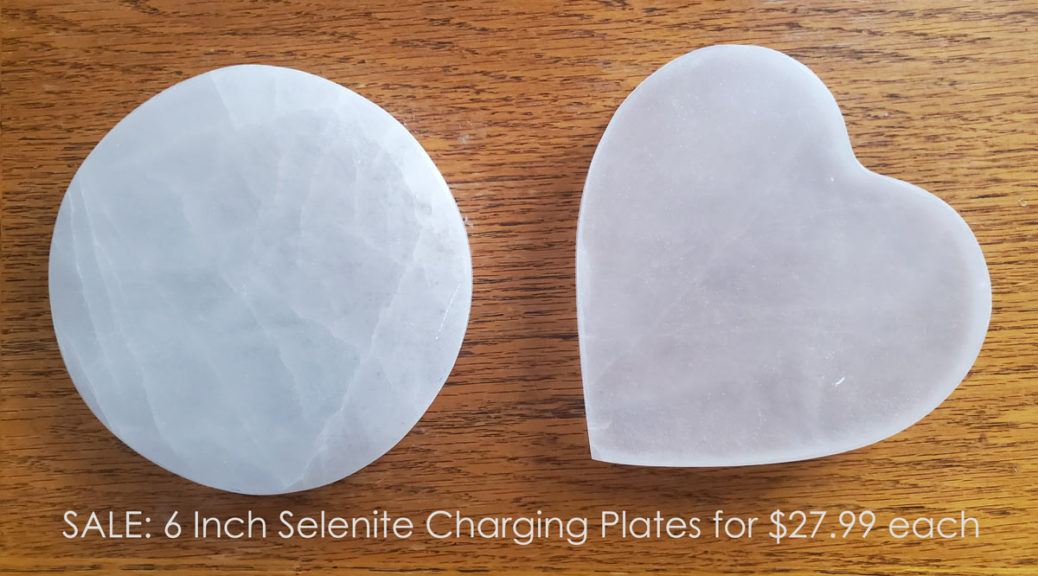 Winter Sale: $27.99 6-Inch Round Selenite Plate or 6-Inch Heart-Shaped Selenite Plate
Winter Sale: $27.99 6-Inch Round Selenite Plate or 6-Inch Heart-Shaped Selenite Plate
This New Year, make a resolution to get a great deal on a beautiful one-of-a-kind Reiki Charged Selenite cut from genuine Moroccan Selenite. This is the perfect gift for any Crystal Lover (including yourself!). In addition to attracting luck and providing protection to the surrounding environment, Selenite acts as a metaphysical cleanser and charger for all of your other cherished crystals, stones and gems. And, these are both an amazing 6 inches, so there's lots of room for all of your favorites.
How to Get the Deal:
Simply go to our Amazon listing for either of the discounted products (click link below to take you to the appropriate Amazon page), verify the price is still available (offer ends Feb 1), and click "Buy Now."
How to Save Even More:
Save even more if you purchase one of each by combining this discount with our Valentine's BOGO 1/2 off Heart-Shaped Selenite Deal. If you purchase a Chakra Rox Reiki Charged 6-Inch Round Selenite Plate with a 6 Inch Reiki Charged Heart-Shaped Selenite using both deals by February 1, you can get both for an amazing price of $41.98 (before taxes).