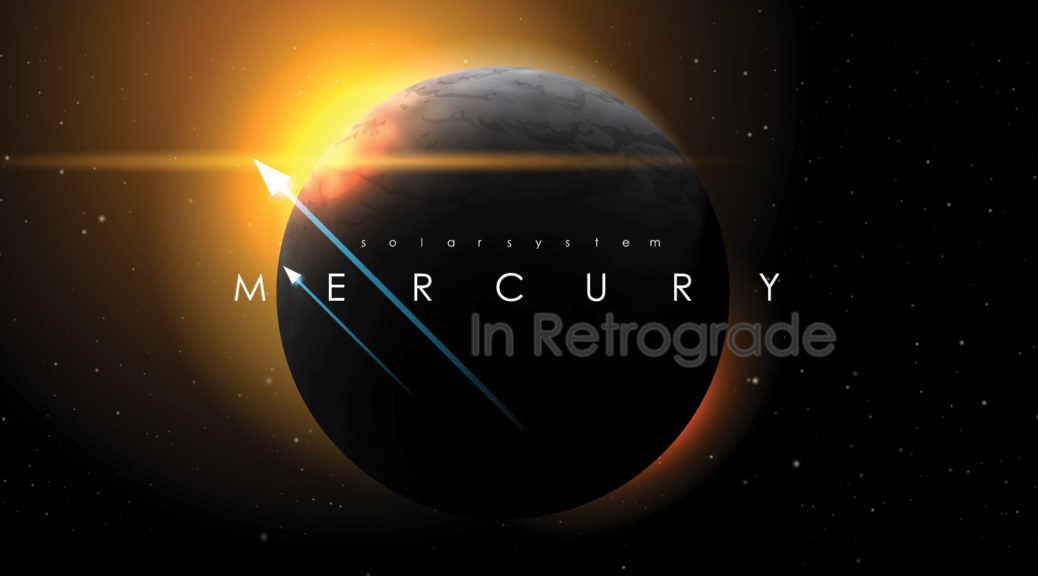 Making It Through Mercury in Retrograde
Making It Through Mercury in Retrograde
Experiencing a mental fog? Frustrated over computer glitches? Can't get through the line at the grocery store because the payment system is down? These are all occurrences associated with what is know as Mercury in Retrograde, a period in time in which an optical illusion creates the appearance that the planet Mercury is moving backwards — a side effect of the way our planet orbit interacts with the orbit of others. And, when it is happening, a new level of chaos hits the planet.
Experts on Mercury in Retrograde, suggest to avoid signing contracts, be selective of your words and generally don't do anything that could get you in proverbial "hot water" until the Retrograde has passed.
Mercury in Retrograde Dates for 2020 are:
February 17 to March 10, 2020
June 18 to July 12, 2020
October 14 to November 3, 2020
While we can't help you with all the wackiness that may happen when you experience Mercury in Retrograde, we do have a few options on how you can deal with it. And, Chakra Rox is offering these with a couple of special deals on our Reiki Charged products (SALE ENDED MARCH 10, 2020)!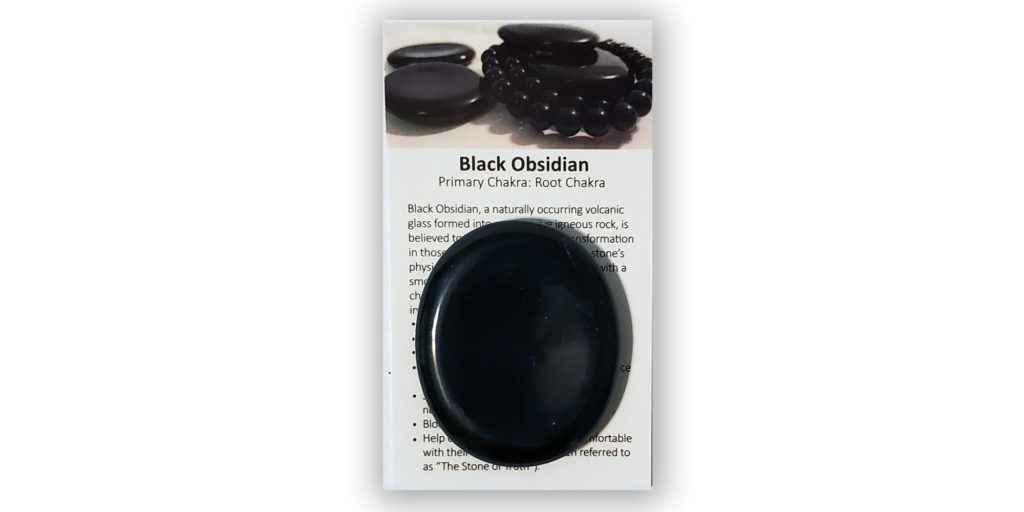 Buy Any Other Chakra Rox Worry Stone, Get a Black Obsidian Worry Stone for Half Off.

Buy Any Other Reiki Charged Chakra Rox Worry Stone, Get a Reiki Charged Black Obsidian Worry Stone for Half Off.
Black Obsidian is a protective stone that is known for absorbing negativity, which can help with all the frustration that comes with chaos. They are also a great little gift to give a friend, acquaintance, loved one who might be struggling through this time period.
Which worry stone should you get with your Black Obsidian? I would suggest going with what you are attracted to. I know it sounds a little crazy, but the right crystal will find its way to you. Something within knows what you need. You can also listen to your insides…. what's going on and doesn't feel right? Are you feeling fearful? — Go with a Tiger's Eye. Are you feeling lost? — A Lapis Lazuli can do the job. Or maybe you just can't find the right words to express yourself? — Sodalite can help. Struggling with Self Worth? Rose Quartz has got your back. Feel like everything is off? Amethyst, in my opinion, is the best stone to assist with supporting every single chakra. Choose something that will support your needs as we are all more vulnerable while the Retrograde stands in place.
Select your Worry Stone on our DK Exchange Storefront
on Amazon Now.
(When placing your order, scroll down on the Amazon listing page for the Chakra Rox Worry Stone of your choice until you see "Special Offers and Product Promotions." Click the "Add Both to Cart" button to receive the special.)
Want to Know More about Worry Stones? Click here.
Save with Our Selenite Specials. We are offering two specials during our Mercury in Retrograde Sale.
Selenite is a versatile stone, with one of it's properties including the ability to cleanse or reset your aura. After a day out in a chaotic world, it can act as your "Esc" or Escape button for a fresh start. And, it doesn't just do that for you, this amazing crystal cleanses and recharges other crystals, keeping them positive and supportive as well (I like to call it a "metaphysical battery.") It's also known to bring luck and offer protection from negativity. Many people place Selenite in all corners of their space — room, office, home — to keep the energy light and inviting. (I keep a few under my bed and pillow to ward off bad dreams.) So, it's an obvious choice to support you through the challenge of Mercury Retrograde.
We offer Selenite in plates of various shapes and sizes (Round, Hexagonal, Hearts and Squares (coming soon!)) as well as bowls (6 inch and 4 inch) with more coming soon. So, you have lots of choices to find the right one for you.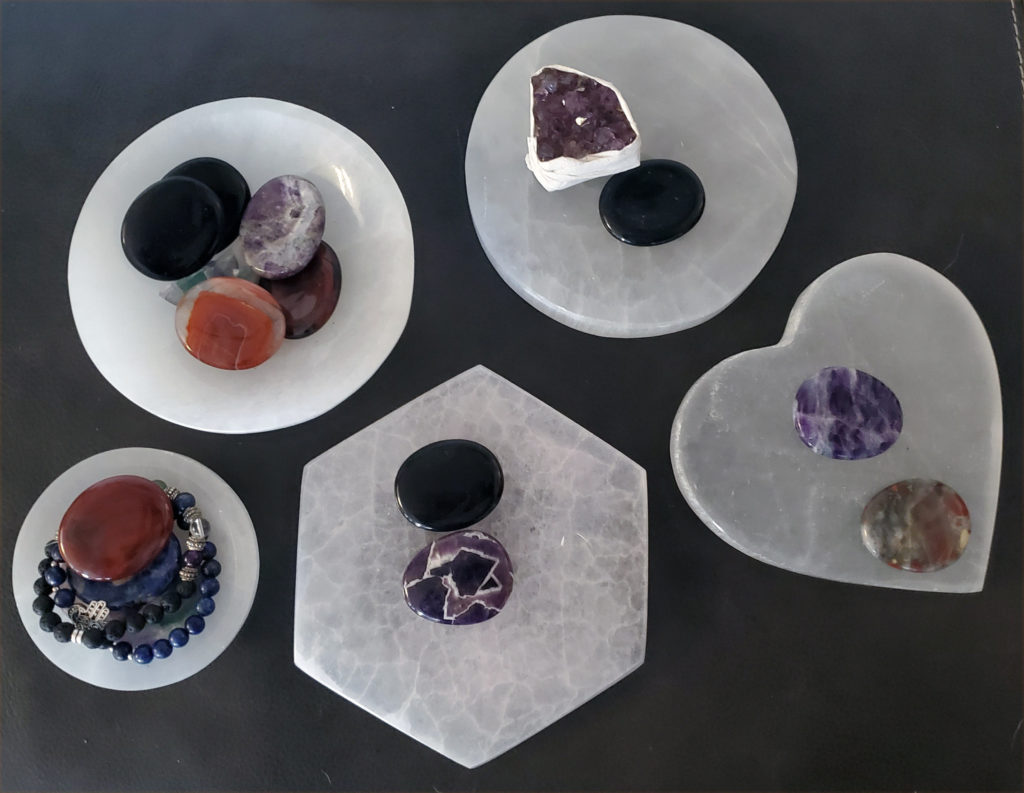 Buy Any Two Chakra Rox Reiki Charged Selenite Bowls or Selenite Plates (sold only by DK Exchange), and Receive 20% Off those items.
Buy Any Two Chakra Rox Reiki Charged Selenite Bowls or Selenite Plates (sold only by DK Exchange), and Receive 20% Off those items. And, you can mix and match — buy a plate and a bowl, a hexagon plate and a heart plate, or maybe a selenite bowl w/ tumbled stones set and a round charging plate. It's all up to you.
(When placing your order scroll to " Save 20% on 2 select item(s). Shop items" right below the price of the item on Amazon. Just click "Shop Items" to get the deal.)
Buy any Chakra Rox Reiki Charged Selenite Product, Receive 1 Reiki Charged Black Obsidian Bracelet Free with your order!
Keep your free Black Obsidian bracelet charged with your Selenite and face the world with confidence that negativity will be kept at bay as you wear it. Also includes stone info card.
Shop available Chakra Rox Selenite products
on Amazon Now.
Sale Ends on March 10 (last day of our first Retrograde of the year) or while supplies last.
Want more info on Mercury Retrograde? Check out the links below.