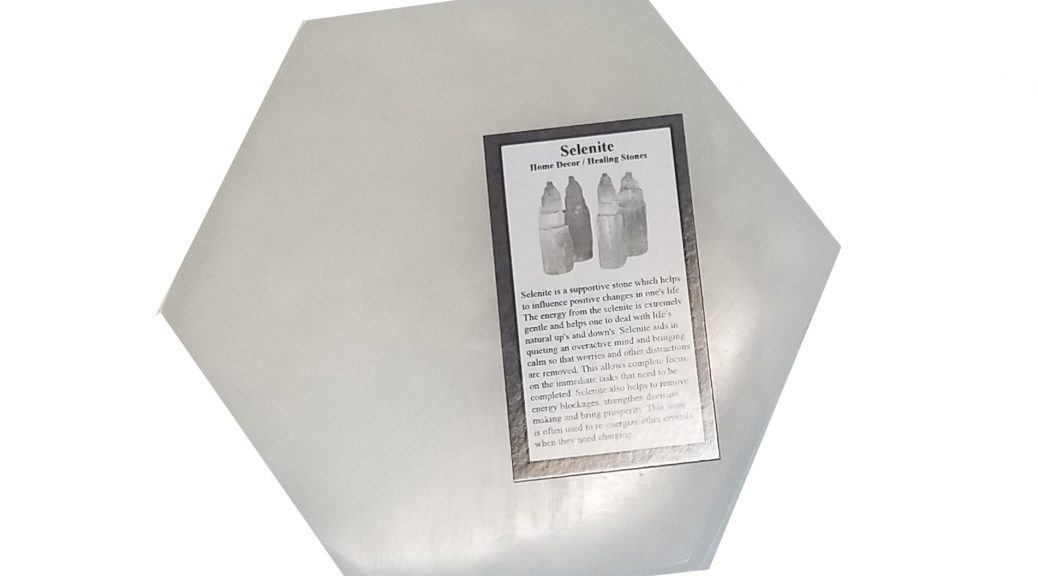 6-Inch Hexagon Morrocan Selenite Charging Station
6-Inch Hexagon Morrocan Selenite Charging Station
Finally, a selenite charging station large enough (yes, 6″ X 6 7/8″!) to hold all of your crystal bracelets, rings, necklaces, crystals, gems, crystal pendants for recharging at the same time! In addition to the ability to cleanse and recharge all crystals/stones/gems, Selenite is said to have a protective, even uplifting, effect on the environment in which it is placed – suggested for indoors in the corners of a house or room, or in the workplace. Selenite is also often used for good luck. With a powerful vibration that is said to clear, open, and activate the Crown and higher chakras it also provides support for all types of spiritual work including Reiki. .
NOTE: These are created from natural stone which will include imperfections, especialy due to the natural fibrous state of Selenite. It is a soft form and scratches and flakes very easily, so be gentle.
ADDITONAL NOTE: Please note that selenite will degrade in the presence of water. Keep away from any type of liquid.